Regular price
Rs. 2,199.00
Regular price
Rs. 4,000.00
Sale price
Rs. 2,199.00
Unit price
per
Sale
Sold out
Enhance your living space with the Flame Diffuser Humidifier, the perfect combination of a flame diffuser and a humidifier. This multifunctional device brings convenience and versatility to your daily routine.
Powered by advanced ultrasonic technology, this aroma diffuser operates silently, allowing you to create a tranquil atmosphere without any disruptions. Whether you're relaxing, meditating, or sleeping, the whisper-quiet operation ensures a peaceful ambiance.
Thanks to its USB compatibility, the flame humidifier can be effortlessly powered by your laptop, power bank, or any USB-enabled device. Say goodbye to cumbersome cables and enjoy the freedom of portable humidification.
Efficient Humidification and Aromatherapy: Experience optimal moisture levels and enjoy the soothing scents of essential oils with this 200ml flame aroma diffuser.
Realistic Simulation Flame: Enhance your ambiance with the mesmerizing simulation flame effect, creating a warm and inviting atmosphere.
Versatile Application and Portable Design: Perfect for use in your car, home, or office, this electric ultrasonic aromatherapy difuser is compact and travel-friendly.
✅Convenient and Versatile: Enjoy the benefits of a flame diffuser and humidifier combined in one compact device.
✅Ultrasonic Technology: The advanced ultrasonic technology ensures a whisper-quiet operation, creating a soothing ambiance.
✅USB Powered: With the USB functionality, you can power the flame humidifier easily using your laptop, power bank, or any USB-enabled device.
✅Aromatherapy at Home: Transform your living space into a fragrant oasis with the essential oil diffusing capability of this device.
✅Cool Mist Humidification: Experience the refreshing cool mist that adds moisture to the air, combating dryness and promoting a healthier environment.
Immerse yourself in the world of aromatherapy with the essential oil diffusing capability of this device. Simply add a few drops of your favorite essential oil, and let the soothing scents fill your home. Whether you prefer calming lavender, refreshing citrus, or invigorating eucalyptus, this flame diffuser humidifier caters to your aromatic preferences.
In addition to its aromatherapy benefits, this device also serves as a cool mist humidifier. It releases a fine, refreshing mist that adds moisture to the air, alleviating dryness and helping to maintain a comfortable humidity level. Combat the adverse effects of dry air such as dry skin, chapped lips, and irritated throat by incorporating this cool mist humidification into your daily routine.
With its sleek design and compact size, the Flame Diffuser Humidifier seamlessly blends into any living space, be it your bedroom, living room, office, or yoga studio. Its versatility and functionality make it an ideal choice for personal use or as a thoughtful gift for your loved ones.
Transform your surroundings into a haven of relaxation, wellness, and aromatic bliss with the Flame Diffuser Humidifier. Experience the combined benefits of a flame diffuser, ultrasonic aroma diffuser, USB-powered humidifier, essential oil diffuser, and cool mist humidifier all in one innovative device. Order yours today and embrace a healthier, more soothing environment.
Share
View full details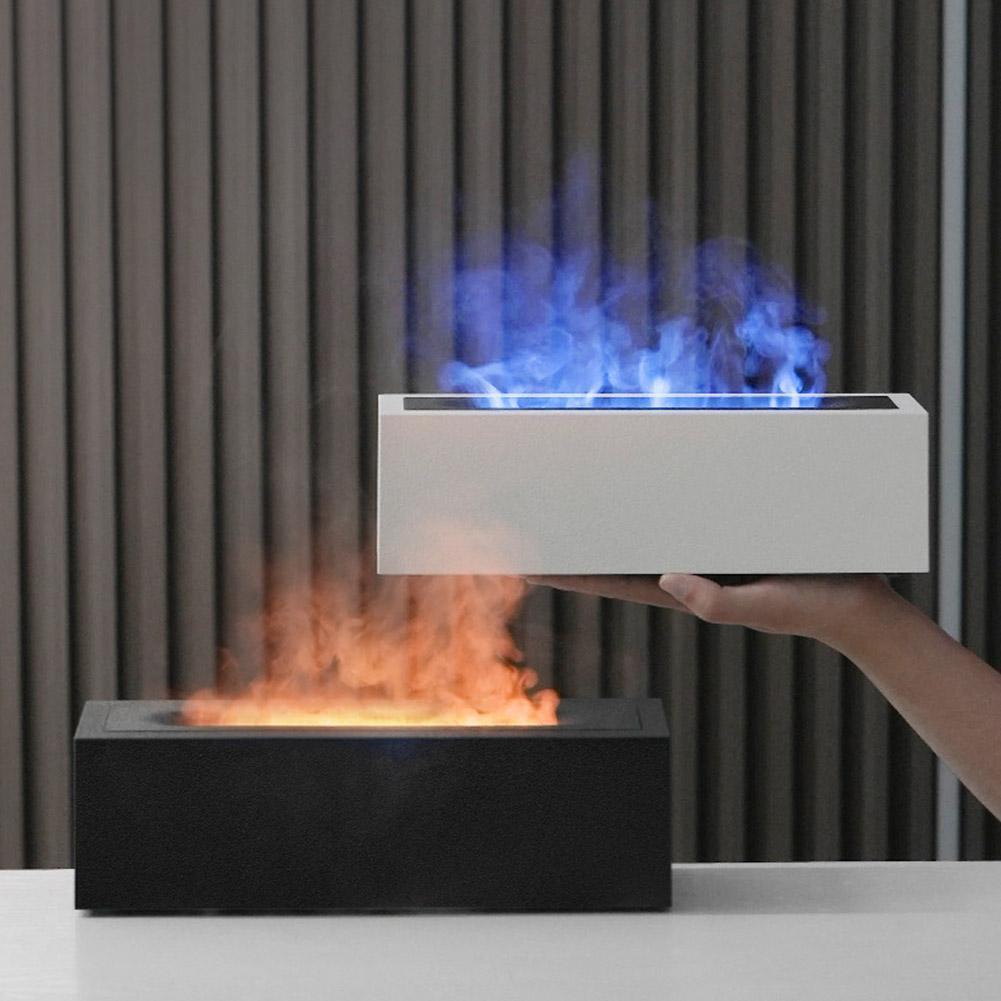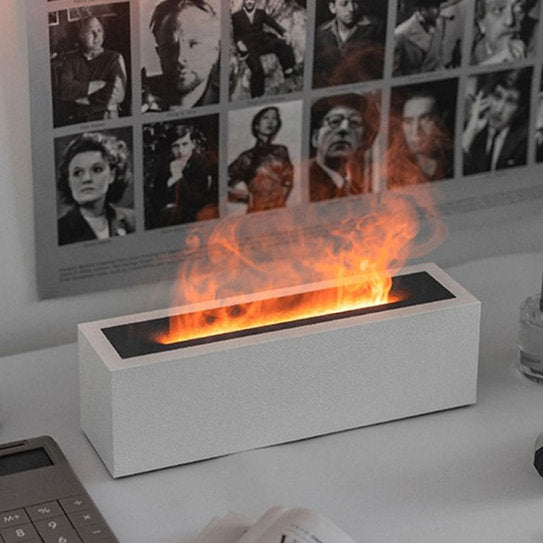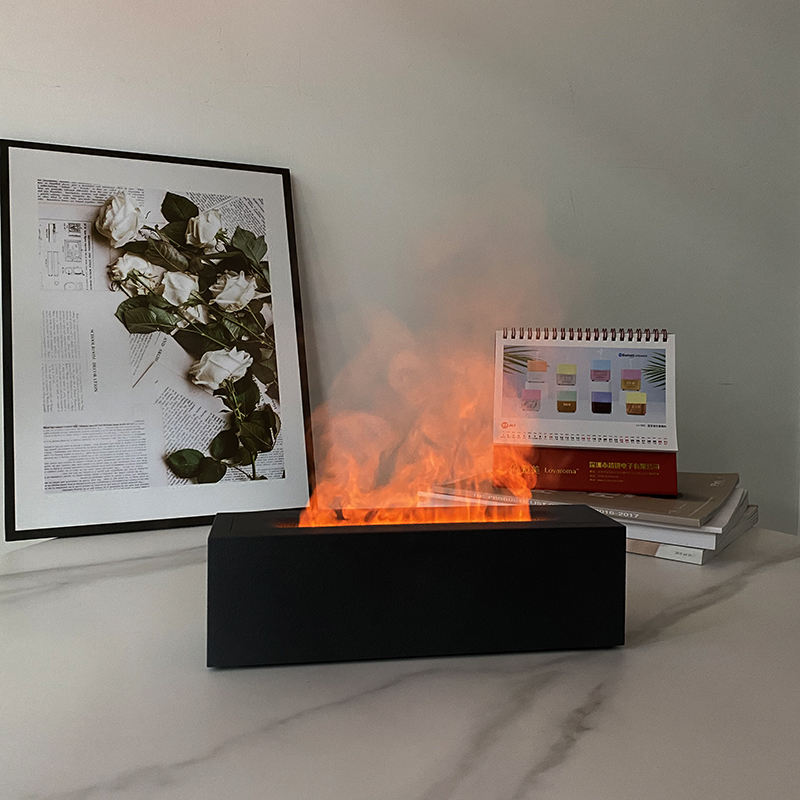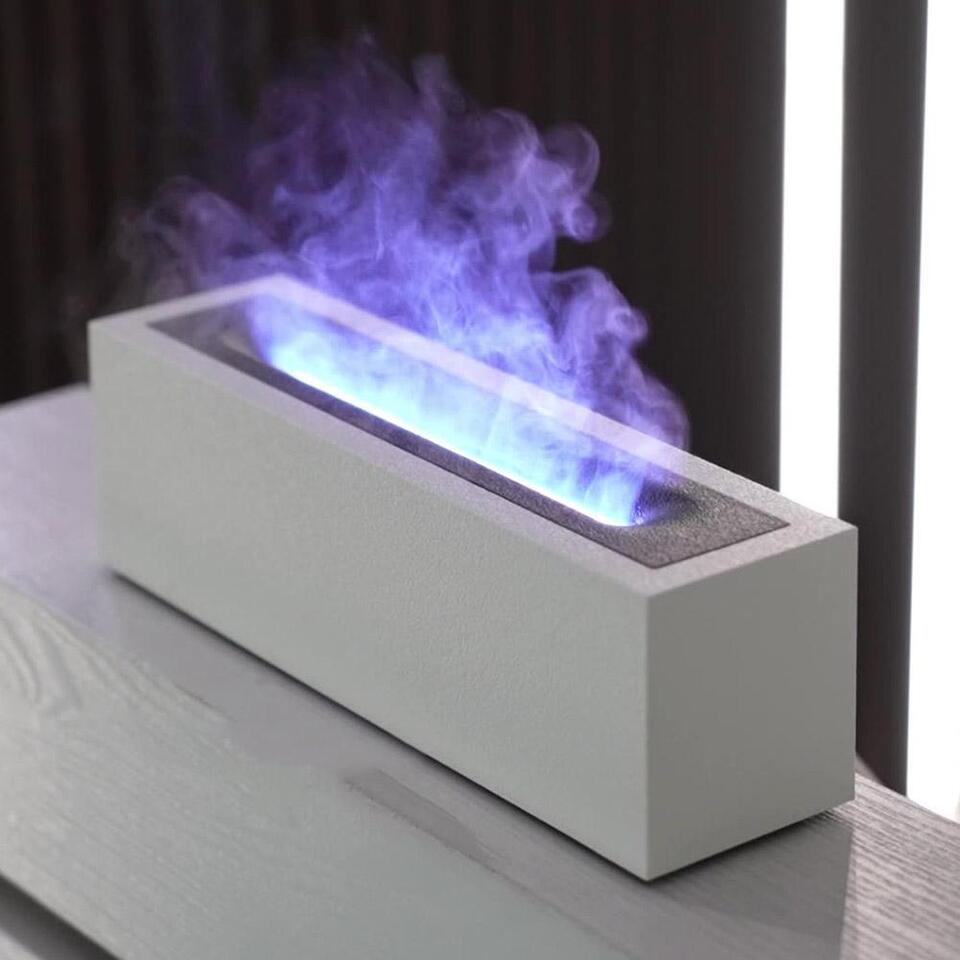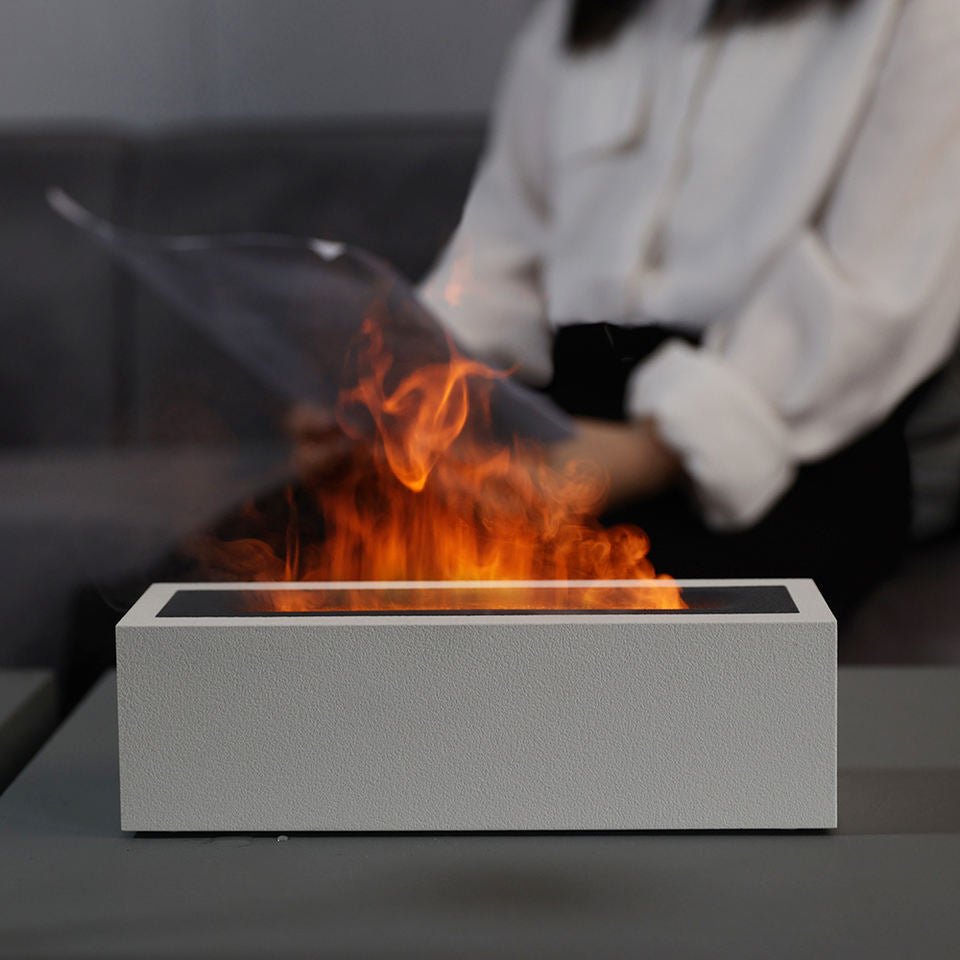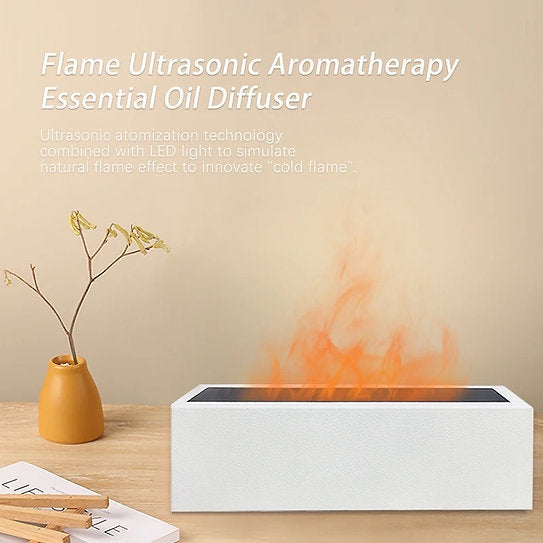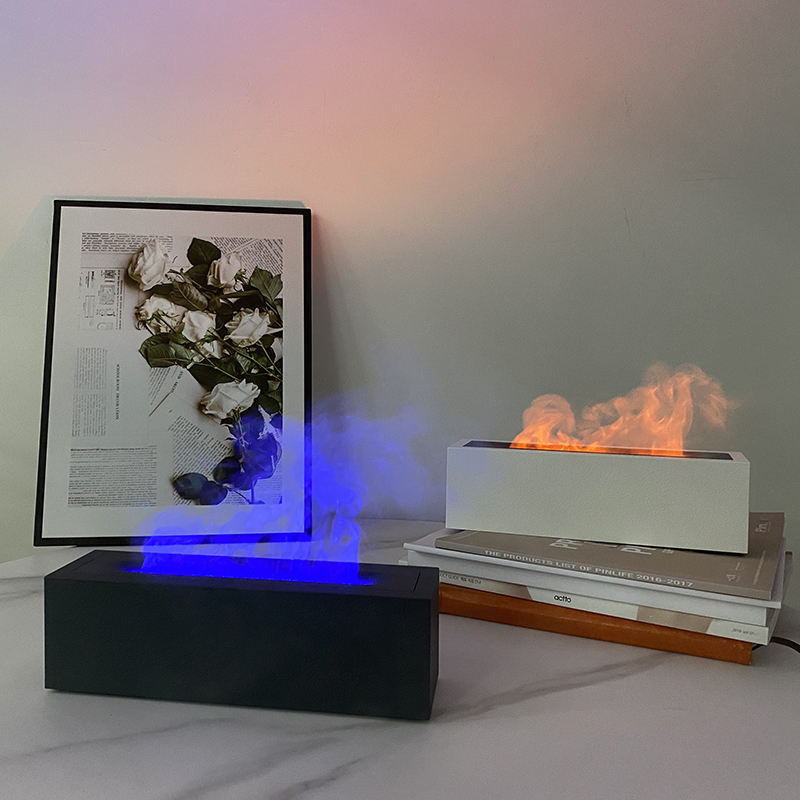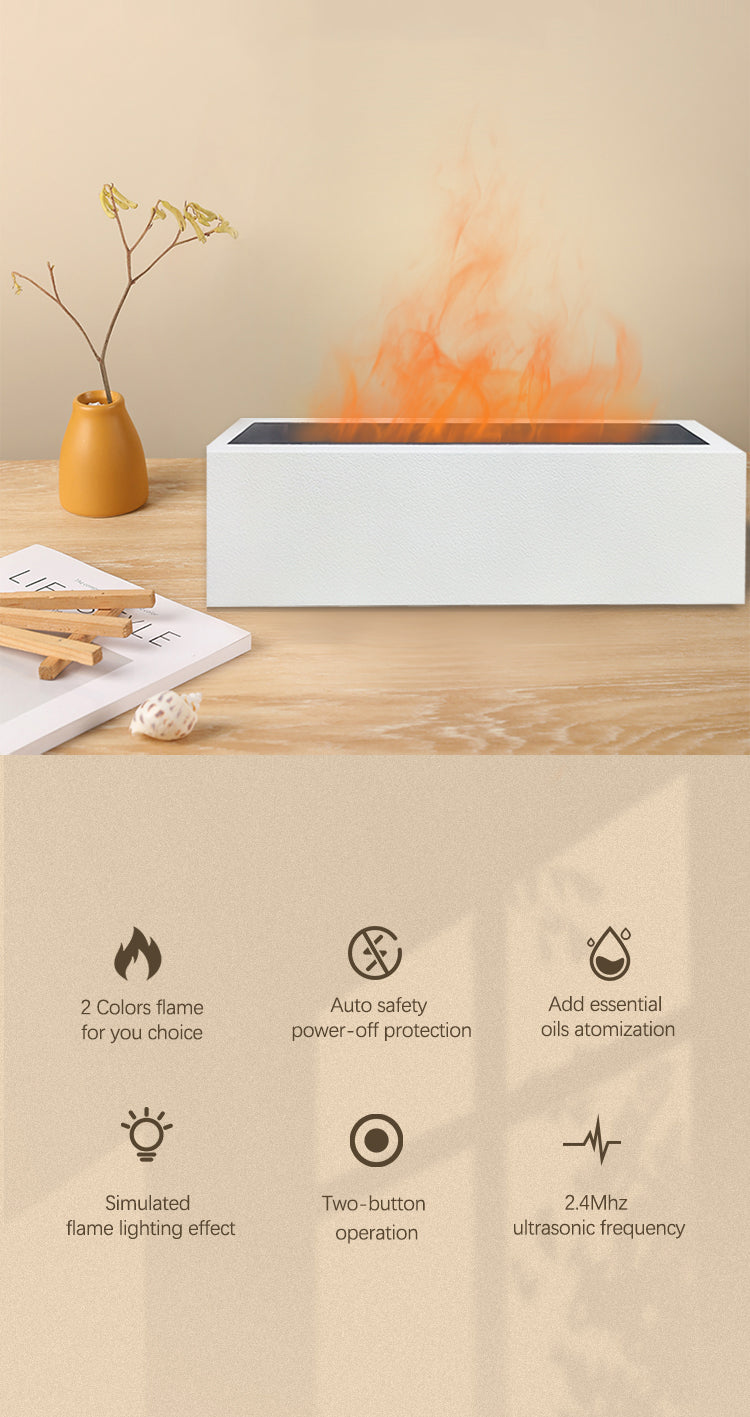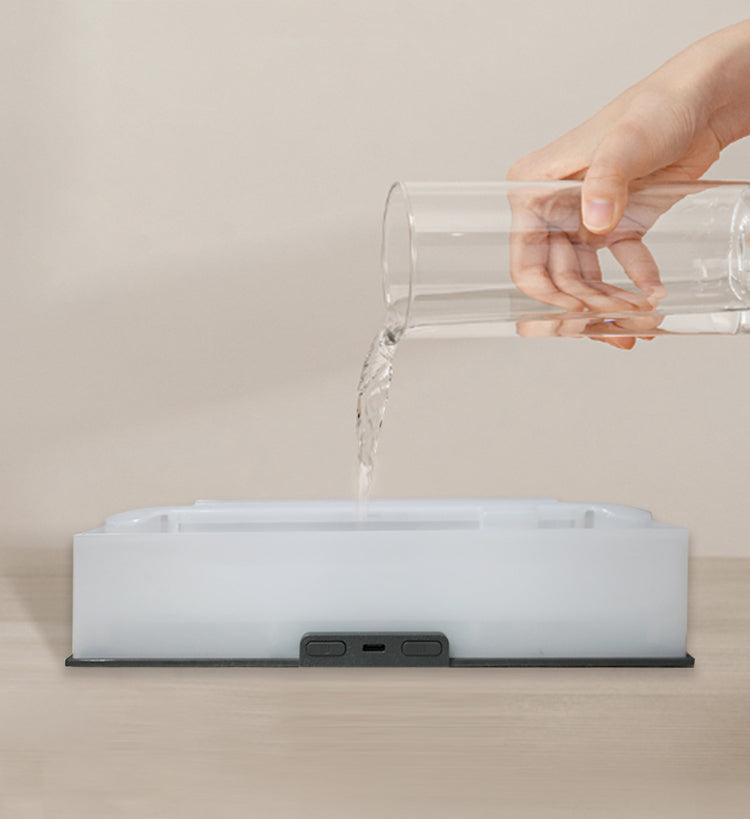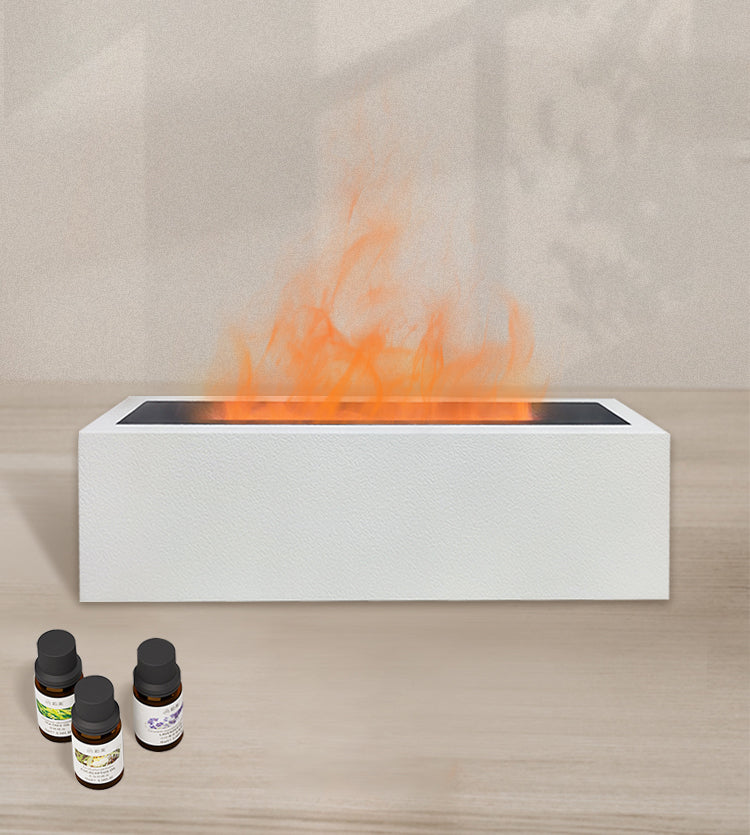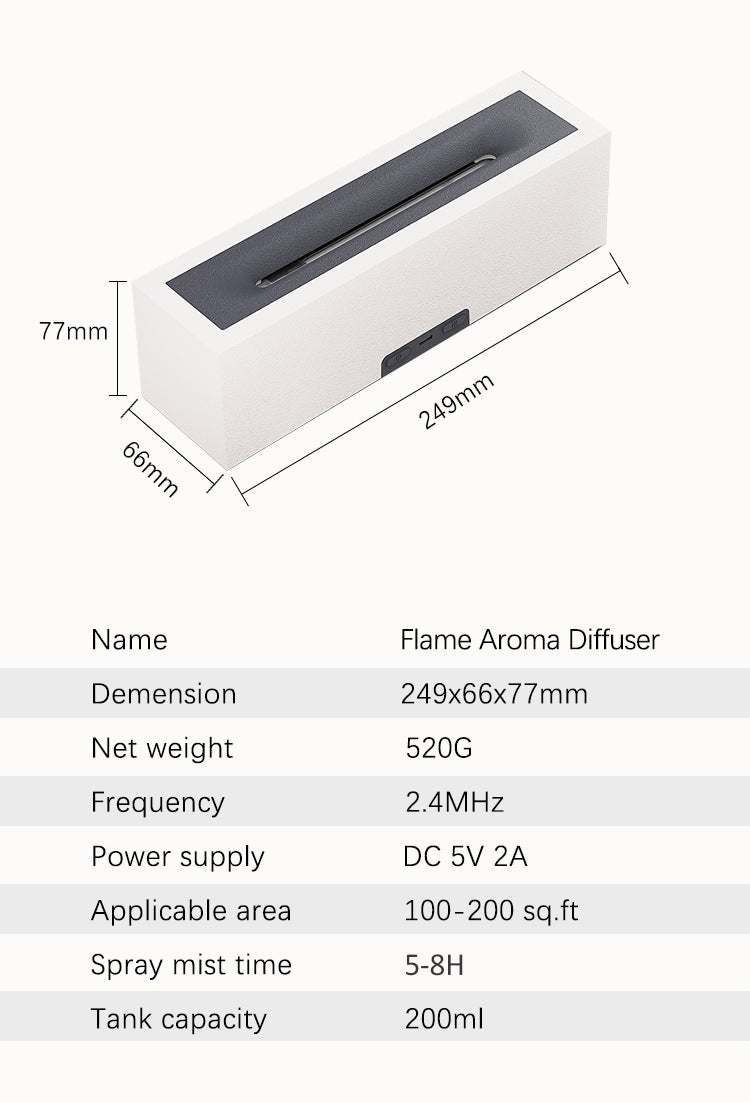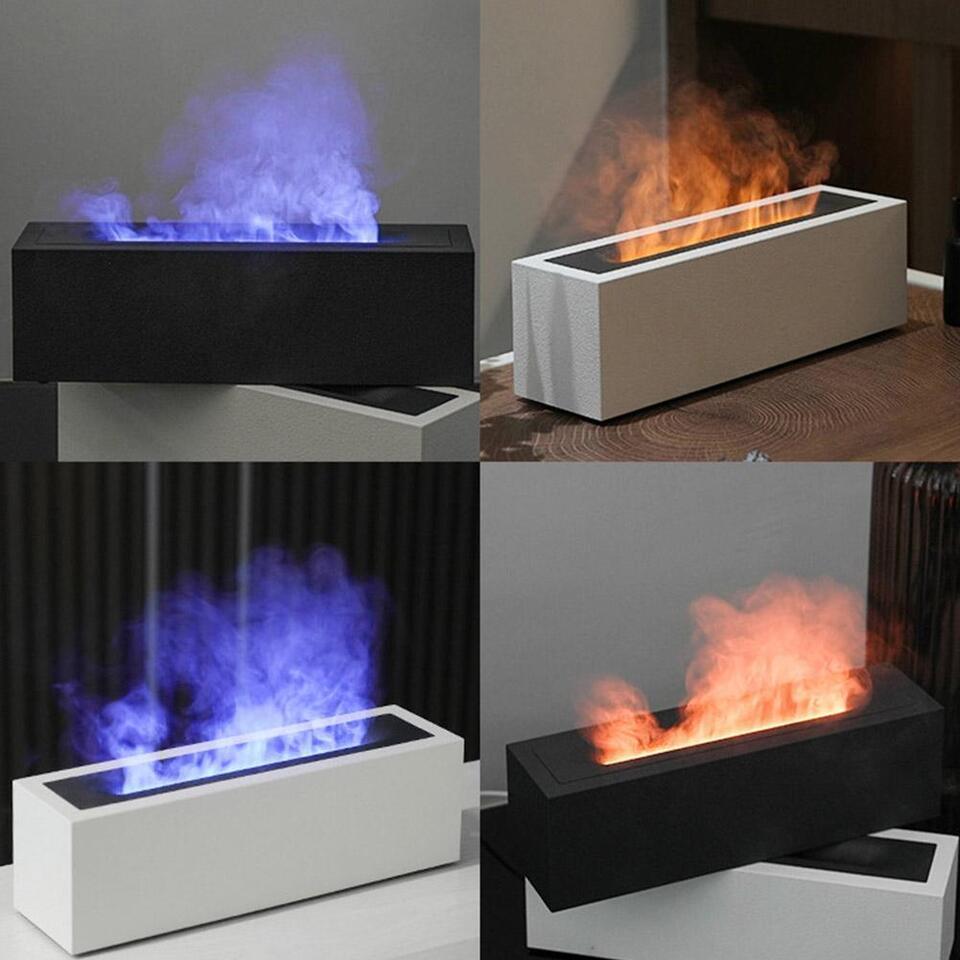 Collapsible content
SHIPPING

FREE SHIPPING ALL OVER IN INDIA.